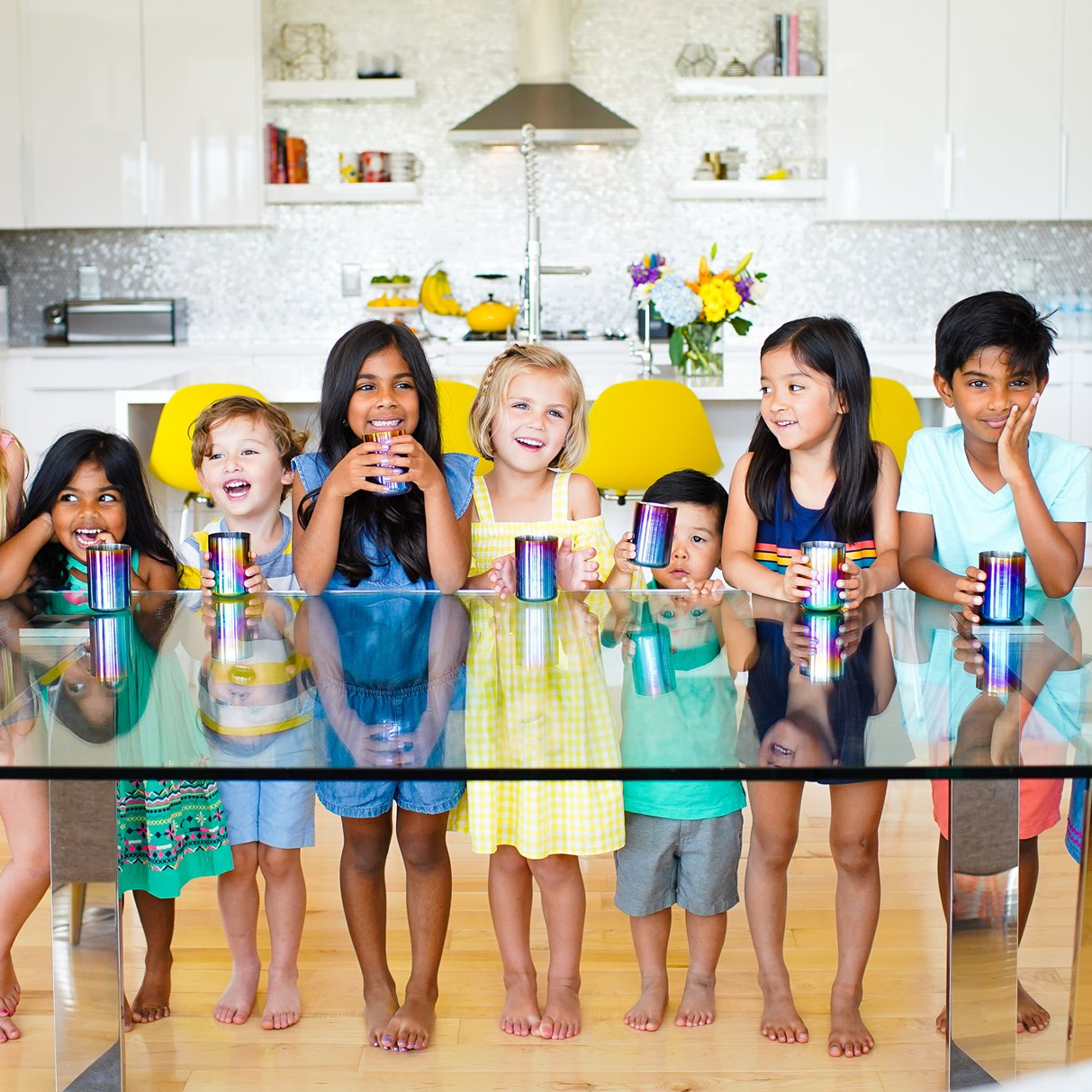 Ahimsa
"Ahimsa's mission is simple - to provide safe products so that families can focus more on mealtime. Also, people and the planet are connected and the lasting impact between the two will be felt not by us, but by our children. So Ahimsa is not just a business - it's a chance to change the system, change our thinking, and take actionable steps to make a positive impact on the world."
With children's health as a top priority, mother and pediatrician, Dr. Manasa Mantravadi looked to her roots for an alternative to the toxic chemicals in plastic dishware. Growing up in an Indian immigrant household, her family, like many Indian families, would eat their meals using steel plates and cups. There was her solution, and the solution for other families who wanted a safer option for feeding their children at mealtime - stainless steel dishware!
Ahimsa utilizes their own scientific advisory panel to ensure evidence-based, conscious decisions throughout their product development process. From avoiding plastics in their products and packaging, to using a non-toxic coloring process, and down to the design and color of their products which promote independence and healthy eating in children - Ahimsa is here to change the system and create a new standard in developing products for children.
A portion of Ahimsa's sales go to replace single-use plastics in school cafeterias. With 32,000,000 children in the school lunch program in the US and 180 days of school each year, that's a lot of waste! The solution? Switching to reusable stainless steel cafeteria trays and utensils in schools.
The products below from Ahimsa have been MADE SAFE® (Made With Safe Ingredients™) Certified.