Banned & Restricted List
Our goal in creating this list was to hone in on the worst toxic substances - those found in consumer products and daily routines - in order to help eliminate them from use. If all companies were to simply adhere to this list, we would have cleaner air, water, and soil almost immediately.
The MADE SAFE Banned / Restricted List contains over 6,500 substances that are prohibited or restricted from use in MADE SAFE® Certified products. This is not an exhaustive list of all prohibited substances, but rather a starting point for companies wanting to pursue MADE SAFE Certification.

Screening products for these ingredients and/or materials is only the first step in our unique Ecosystem Approach to screening, which is designed to protect people and all the resources we rely on for life. Additional steps in this approach impose further restrictions to ensure product safety and certification compliance.
MADE SAFE Certified products are screened for known or probable harmful substances such as:
- Toxic antibacterials + antimicrobials

- Harmful artificial colors + dyes

- Bisphenols

- Carcinogens

- Chemicals of high concern

- Chemicals classified as persistent, bioaccumulative, or toxic to aquatic life or terrestrial life

- Coal tar ingredients

- Endocrine disruptors

- Behavioral toxins

- Developmental toxins

- Reproductive toxins

- Neurotoxins

- Teratogens

- Endangered species

- Ethanolamine ingredients

- Formaldehyde releasers

- Toxic flame retardants

- Fluorinated + PFAS compounds

- Toxic fragrance ingredients 

- Genotoxins

- Heavy metals

- Isothiazolinone preservatives

- Isocyanates

- Nanomaterials

- Toxic solvents

- Persistent organic pollutants

- PCBs

- Polyethylene glycol compounds (PEGs)

- High-risk pesticides

- Polysorbates

- Retinol derivatives

- Siloxanes + silanes

- Ecotoxic surfactants

- Paraffin oil, paraffin wax, petrolatum + liquid paraffinum ingredients 

- Parabens

- Phthalates

- Poisonous plants 

- Silver compounds

- Synthetic musks

- Harmful UV blockers + filters

- Harmful VOCs
Note: Some substances may have category specific allowances or technically unavoidable content, in which case either additional testing or threshold requirements may apply.
The aim of determinations around banning or restricting certain substances is to eliminate the worst chemical hazards found in everyday products, and to stop the use of unsustainable and environmentally harmful production practices. These determinations are backed by science from government agencies, scientific organizations and/or subject-area experts.

In creating this list, our team compiled and cross-referenced data from authoritative lists around the world to pinpoint known or probable hazardous substances used in common consumer product categories, including personal care, cosmetics, baby / child, textiles, home goods, clothing, bedding / mattresses, dish / cookware, pet products, and more.

Essentially, we've created a monumental 'red list,' which is nearly five times the size of the European Union's list of restricted substances. Stunningly, it is also hundreds of times larger than the lists of substances restricted by the U.S. Food & Drug Administration and the Environmental Protection Agency - combined.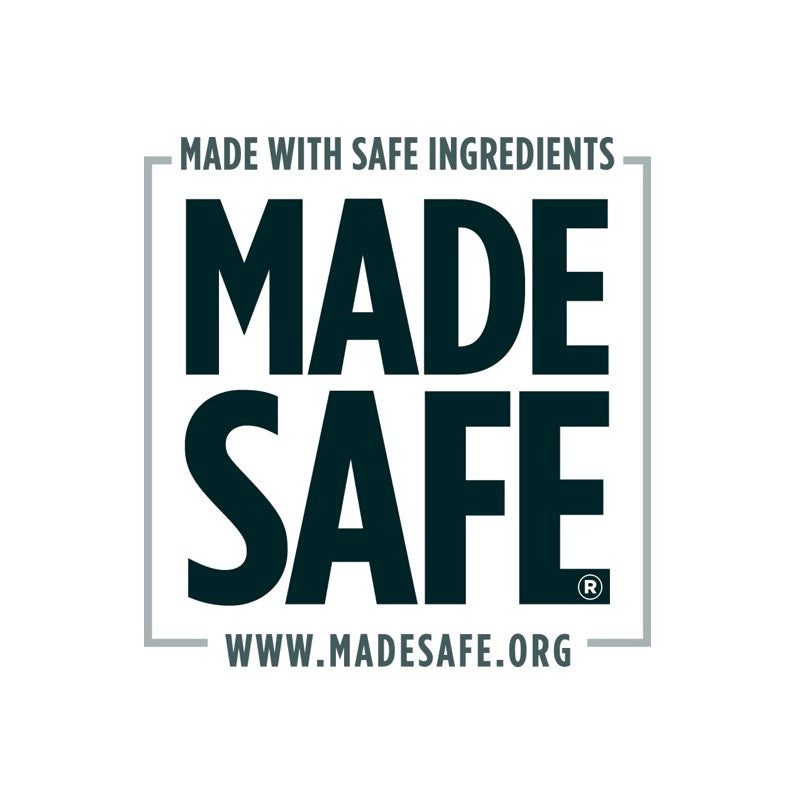 Nontoxic Certified
For more in-depth information about the MADE SAFE Banned / Restricted List, visit our parent organization, Nontoxic Certified (NTC).
VISIT NTC