Why MADE SAFE?
MADE SAFE has been driving marketplace change since 2015. It is with tremendous pride that we point consumers toward safer products and showcase what's possible when companies combine ingenuity and innovation with dedication and careful crafting. We are helping build the bridge to a safer, more sustainable future for all.
MADE SAFE is the only human health and ecosystem-focused product certification program. We do not compromise on ingredient safety, which also sets us apart. Our certification process is rigorous, scientific and independent, which makes earning the MADE SAFE seal an incredible badge of honor and superiority. Products seeking the MADE SAFE (Made With Safe Ingredients™) seal are screened to ensure that over 6,500 Banned / Restricted List substances have been avoided or constrained, thereby eliminating the worst hazards commonly found in products used in our homes and daily routines. This is the first step in our unique Ecosystem Approach to screening, which is designed to protect people and all the resources we rely on for life.

Our approach requires manufacturing transparency, as well as disclosure of each substance involved in formulation, in order to analyze potential sources of pollution as well as harmful impacts on soil, sediment, air, water, and human, aquatic and/or terrestrial life. We also screen for known or probable carcinogens, endocrine disruptors, toxins (behavioral, developmental, neurological, reproductive, or teratogenic), hazardous flame retardants, high-risk pesticides, toxic solvents, and harmful VOCs. This provides a 360 degree evaluation of all inputs, and is what makes MADE SAFE® Certification incredibly stringent; every substance submitted is considered in the context in which it will be used, and must pass the entire screening process for the MADE SAFE seal to be granted for use on a given product.

Companies that are able to achieve certification of their products can use our no-compromise seal to demonstrate confidently that they are offering ecosystem-sound consumer options. Ultimately, this gives shoppers trust around purchasing, knowing that MADE SAFE® Certified products are safer choices for use on their bodies, with their families, and in their homes. By embarking on this certification process, the companies we work with join a growing cadre of change-makers pioneering the way to a safe and sustainable future for all.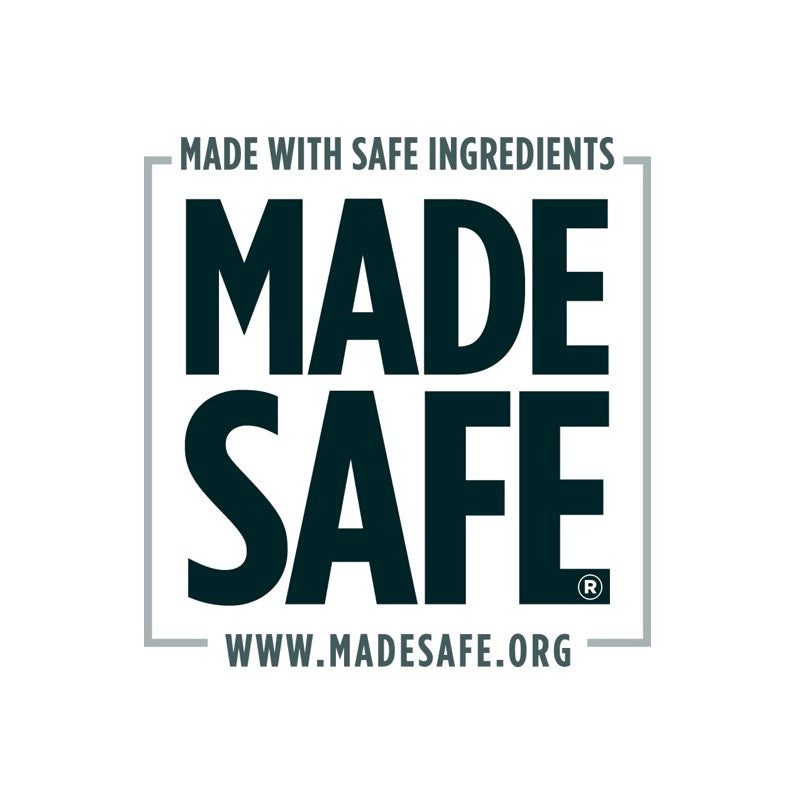 What you make matters. Make it MADE SAFE.
The MADE SAFE program makes it easy for companies to work with us. Interested in utilizing our proprietary Element360 ingredient database, catalyzing your business with Transformation Partners, or pursuing MADE SAFE® Certification for your products? Please visit our parent organization, Nontoxic Certified (NTC), to learn more.
VISIT NTC