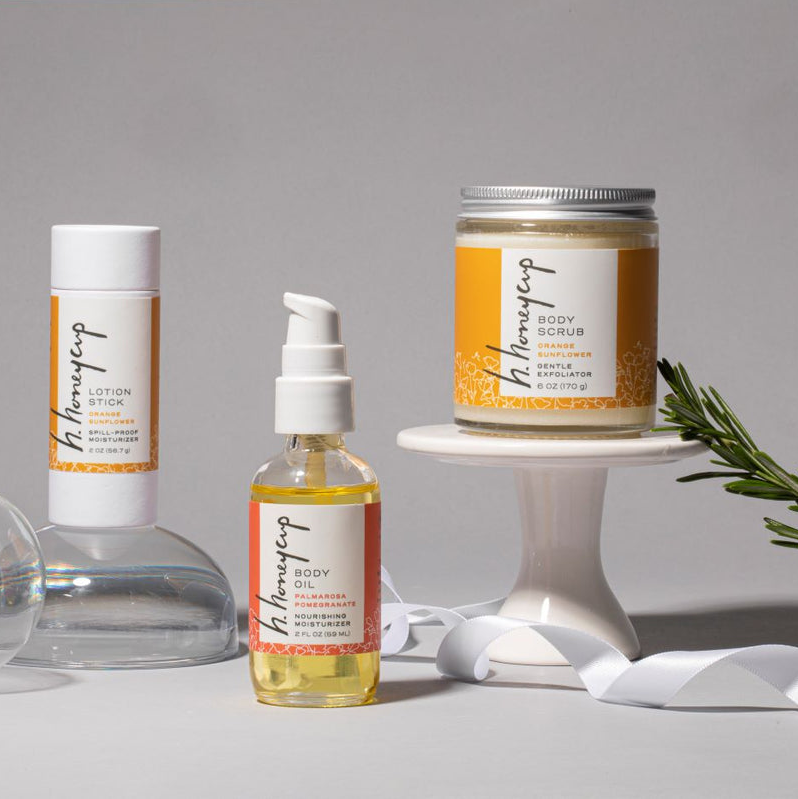 H. Honeycup
"Because there are no legal definitions of the words 'clean' and 'natural,' these terms hold very little weight. The little U.S. regulation of ingredients in the beauty industry means that having a third-party validation offers clarity and builds trust. We believe that by having products certified by MADE SAFE, we're clearly conveying what we mean by safe and nontoxic body care."
Each H. Honeycup body care product is formulated with the goal of exceeding current U.S. beauty and cosmetics industry practices to ensure support of a clean and nontoxic lifestyle. In fact, H. Honeycup donates products to recovery and sober living centers, to help heal those struggling to overcome addiction, confident that their products can be safely used by anyone pursuing a clean lifestyle.
Company values also include cruelty-free and sustainable practices. The products are manufactured in a facility that complies with Good Manufacturing Practices (GMP).
The products below from H. Honeycup have been MADE SAFE® (Made With Safe Ingredients™) Certified.