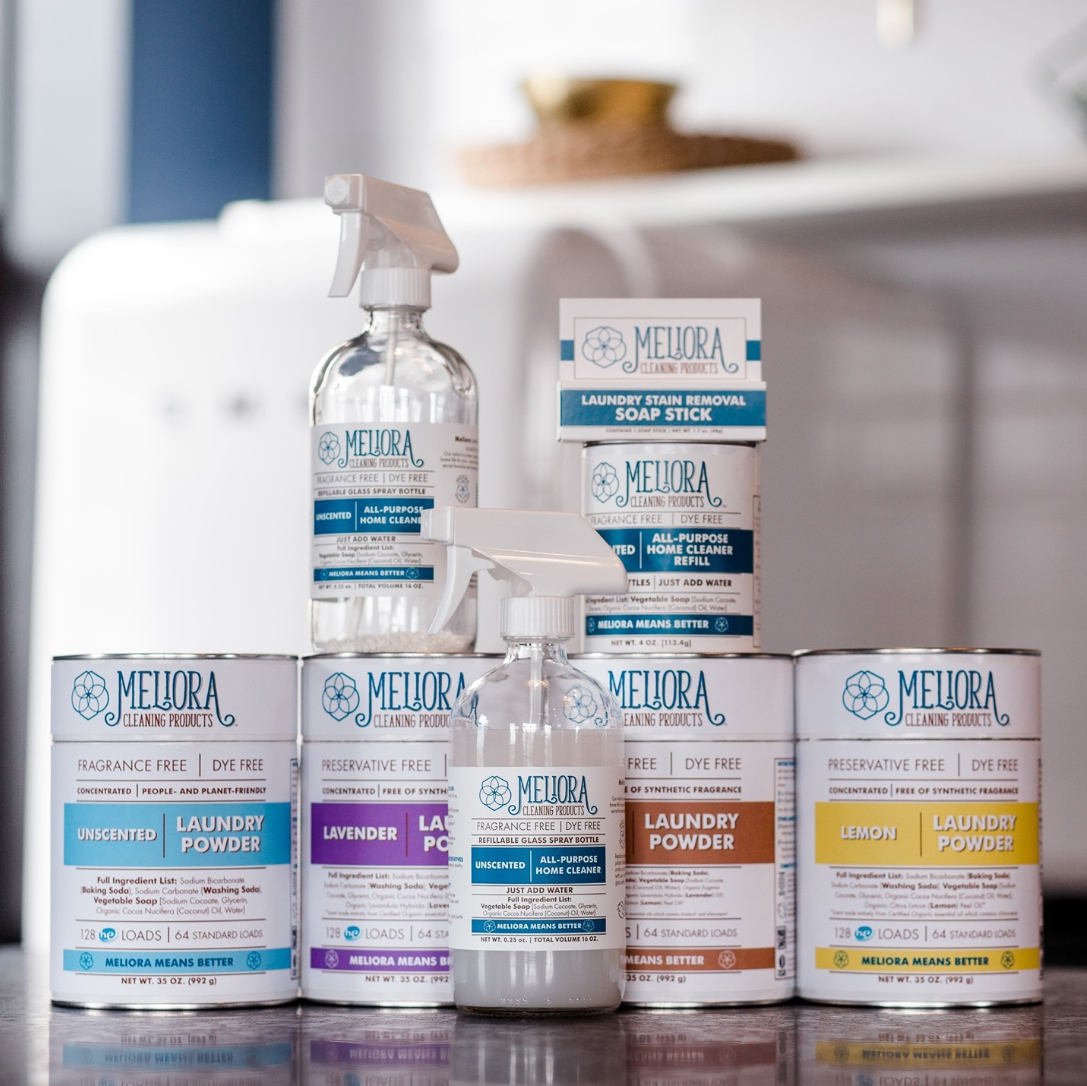 Meliora Cleaning Products
"Meliora Cleaning Products has been designed, from day one, to have the strictest packaging and ingredient standards in the cleaning product industry. Most 'green' cleaning certifications make only a glancing attempt at being better than conventional products, but MADE SAFE is truly in a class of its own - highlighting the very best of the very best. When we realized we'd need to pay attention to our own already super strict ingredient standards so they would pass MADE SAFE, that's when we knew we'd found the right certification for us."
Meliora Cleaning Products follows their Big Three guidelines: The products WORK to get home and clothes clean; the products are PEOPLE-FRIENDLY, so it's okay to have them around home and family, and the products are PLANET-FRIENDLY, so what goes down the drain won't cause any problems. Ingredient disclosure and transparency is the cornerstone of the business.
Through partnerships with 1% For the Planet and Women's Voices for the Earth, Meliora commits 2% of their annual revenues to environmental and charitable nonprofits. The company is B Corp Certified, and all ingredients are certified Cruelty-Free by the Leaping Bunny Program. They source USDA Organic agricultural raw products whenever possible.
The products below from Meliora Cleaning Products have been MADE SAFE® (Made With Safe Ingredients™) Certified.