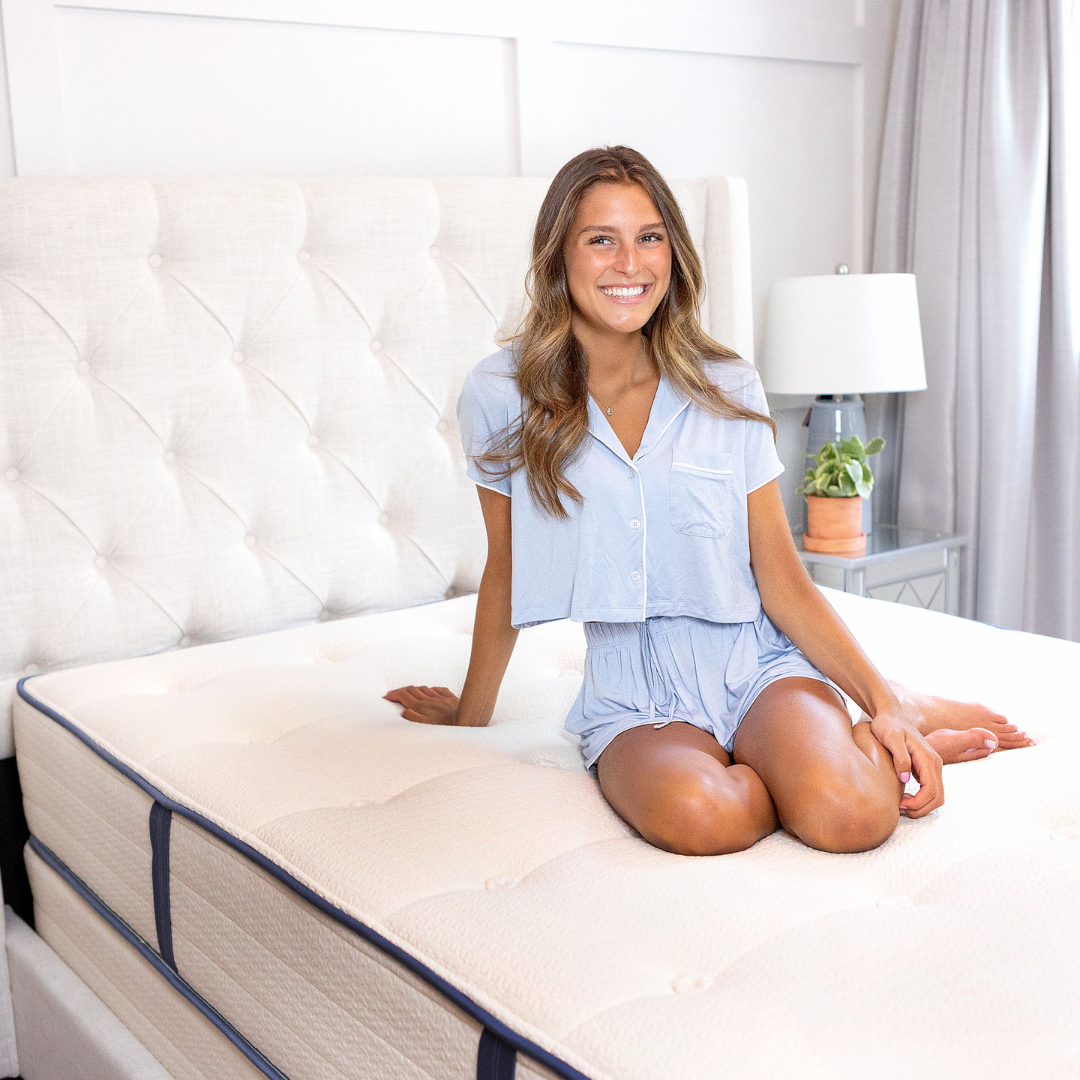 My Green Mattress
"I was driven to make a healthier, natural mattress for my infant daughter who suffered from eczema and allergies. My Green Mattress was developed for customers across the country to be able to purchase healthy, certified organic mattresses for their families as well."
My Green Mattress was founded by Tim Masters out of necessity - to help his daughter who suffered from eczema and environmental allergies. Conventional mattresses contain skin and lung irritants such as flame retardants and other toxic chemicals. This inspired My Green Mattress to provide an alternative mattress choice to make all families' sleeping environments the healthiest possible.
My Green Mattress is a family-owned company and has earned the GOTS and GOLS Organic Factory Certification. Their handcrafted mattresses are also Greenguard Gold Certified and Validated Formaldehyde Free. Through their membership with 1% For The Planet, a percentage of sales are donated to environmental organizations working to create a healthier planet for all.
The products below from My Green Mattress have been MADE SAFE® (Made With Safe Ingredients™) Certified.