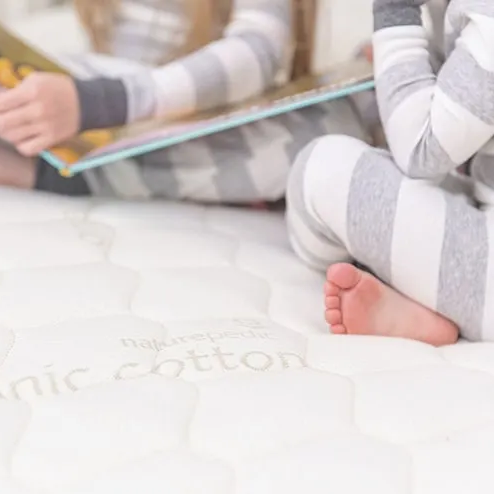 Naturepedic
"We're on a mission to transform people's lives through safer, healthier sleep. But what does 'safe' mean? Third-party certification is critical, and Naturepedic was proud to become the first MADE SAFE Certified mattress company. Concerned consumers want healthier products and MADE SAFE actually verifies that products are safer."
Since 2003, Naturepedic has been on a mission to eliminate toxic chemicals from sleep products and replace them with natural and organic materials, all while delivering the highest quality products available. Their goal is to make nontoxic mattresses and bedding that support human health and the health of the planet. Founder Barry Cik has been chasing chemicals his whole life as an environmental engineer.
A leader in healthier mattresses, Naturepedic goes the extra mile and doesn't cut corners, buying materials from trustworthy sources, building products with care, and standing behind them 100%. Their many certifications include GOTS, GOLS, FSC for latex and wood, UL/GREENGUARD, and Organic 100 Content Standard.
The products below from Naturepedic have been MADE SAFE® (Made With Safe Ingredients™) Certified.
All Naturepedic products are available as vegan-compliant versions; check the Naturepedic website for details. If the product you are looking for is not listed on the Naturepedic website, please contact their customer service department directly.