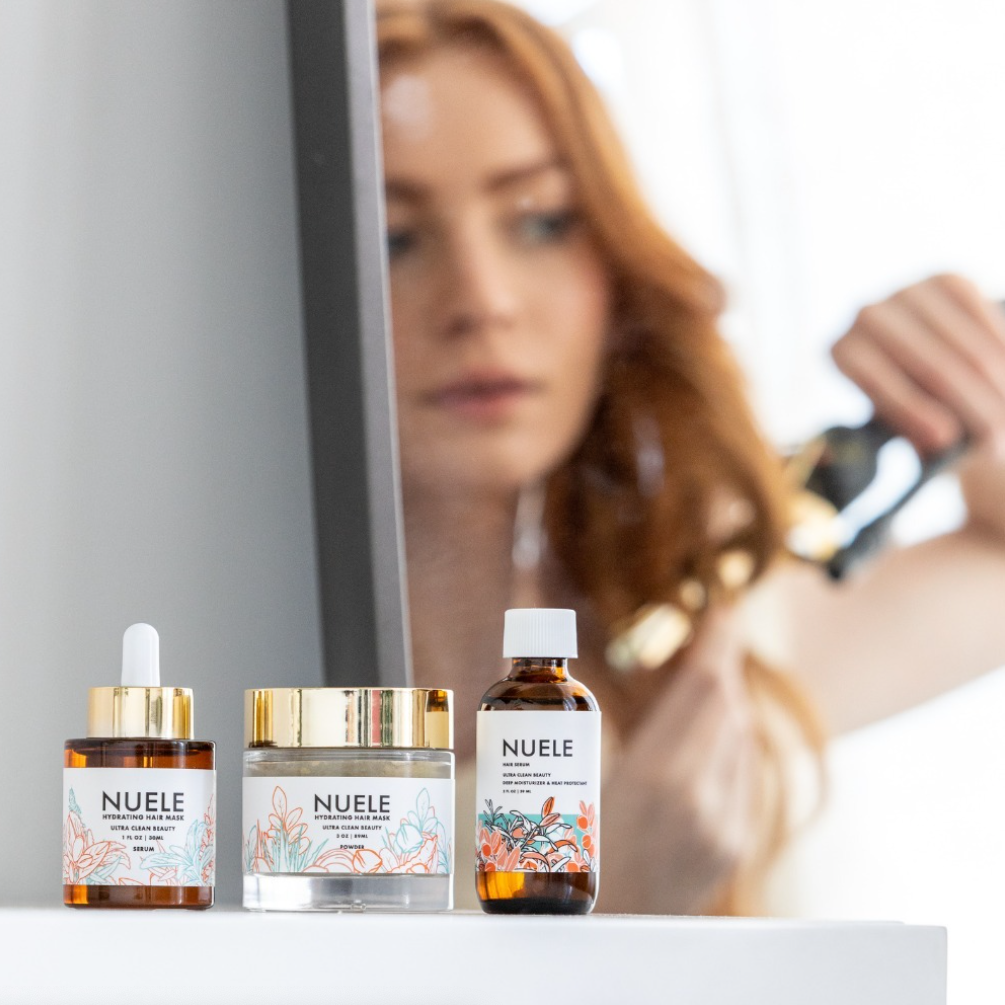 NUELE
"Everyone at NUELE is excited to work with MADE SAFE because we believe in aligning our brand with partners that share our core values, like providing safe consumer products that are comprised of ingredients that are safe for the health of our customers. MADE SAFE Certification helps us communicate to our customers the authenticity of our ingredient statement and safety of our products."
NUELE was created by women wanting healthy, well nourished, manageable hair without using chemical relaxers or keratin treatments, to show the many sides of hair that we have been blessed with: Curls one day, straight the next. They are focused on strengthening women-owned businesses and primarily source ingredients from women farmers in Ghana and Morocco. NUELE stands behind an entirely clean, entirely natural, non-synthetic product, and supports MADE SAFE as a leader in clean beauty standards.
The products below from NUELE have been MADE SAFE® (Made With Safe Ingredients™) Certified.