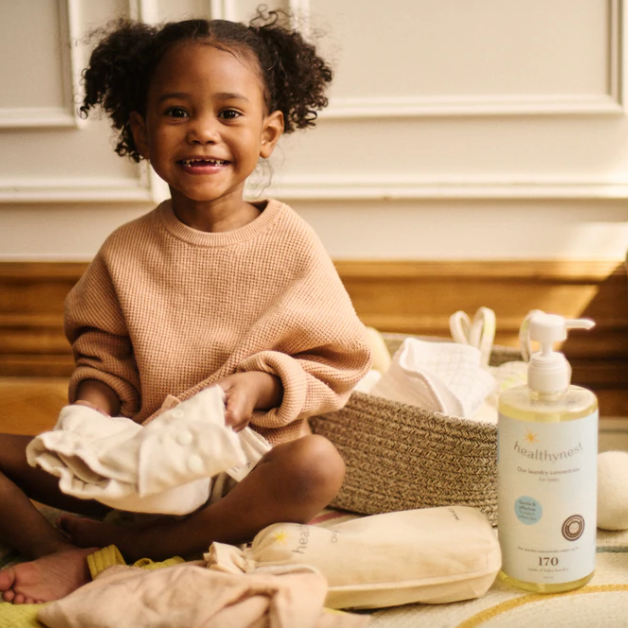 Healthybaby
"The MADE SAFE certification is unique in that not only are products themselves evaluated, but the full lifecycle of the product is as well. MADE SAFE has been helpful to us in considering not only the origin of ingredients and the way we formulate, but also taking into account our packaging and the way our products move around the world."
Shazi Visram built a multimillion-dollar organic baby-food empire. Now, she's tackling baby and maternal care with a focus on neurological safety. Offering home cleaning and skincare products, diapers and wipes, Healthybaby's mission is to protect and enrich the full potential of every child...and support parents along the way.
The company is a Certified B Corporation. Shazi is an active board member for the Environmental Working Group and Neurological Health Foundation. In 2013, she was acknowledged by President Barack Obama as "not only an outstanding businesswoman, but also a leader that all of us can emulate."
The products below from Healthybaby have been MADE SAFE® (Made With Safe Ingredients™) Certified.