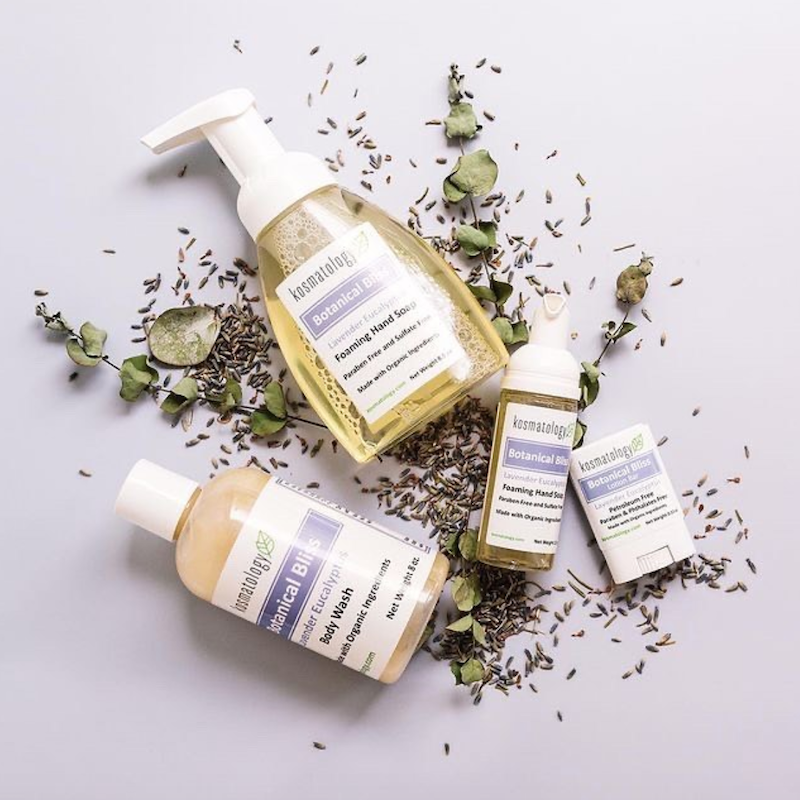 Kosmatology
"When I first learned about MADE SAFE I was like "Yeah!" The organization aligned perfectly with what I'm trying to do with Kosmatology – provide safe products for the entire family. With all the misinformation out there regarding greenwashing, and the misuse of the terms natural and non-toxic, this is a way to easily convey to customers that our products are created with the safest ingredients and highest standards. MADE SAFE also evaluates if any ingredients could harm the environment, so certification further indicates that we not only care about ourselves, but also the environment and our impact on it."
A mom, aka compounding pharmacist Janis (né Kosma) Covey, founded natural skincare company Kosmatology in reaction to her daugher's severe eczema. She changed her diet and laundry detergent but nothing was working, so she made the switch to DIY personal care products made with organic ingredients. With a little prodding from friends and family, the original lotion bar she created inspired an entire line of simple and straight-forward skincare products to nurture the body as well as the planet.
Solar panels provide 50% of the power consumption used to operate Kosmatology labs, the easy-to-use push-up balm tubes are made completely out of renewable, sustainably-sourced kraft paper, and their padded mailers are made with 100% recycled paper and printed with algae ink.
The products below from Kosmatology have been MADE SAFE® (Made With Safe Ingredients™) Certified.